A wedding truly isn't a wedding without celebrating it with people that you love – and that love you back. Some of the best memories that a wedding can have aside from the love that the couple share, is the guests that get to share in that special moment with them.
Depending on where the wedding is held – whether it's a local wedding, or a destination trip – brides and grooms often forget the Welcome bag. When guests are coming from out of town or you're celebrating it far from home, the perfect way to kick off the wedding is with one of our signature out-of-town-guest bag sets. Available in both paper and canvas, the bag features some amazing details your guests will surely enjoy and most of all, will remember for a lifetime. With two great options to choose from, and six different themes, you'll be able to show your guests your appreciation for their presence.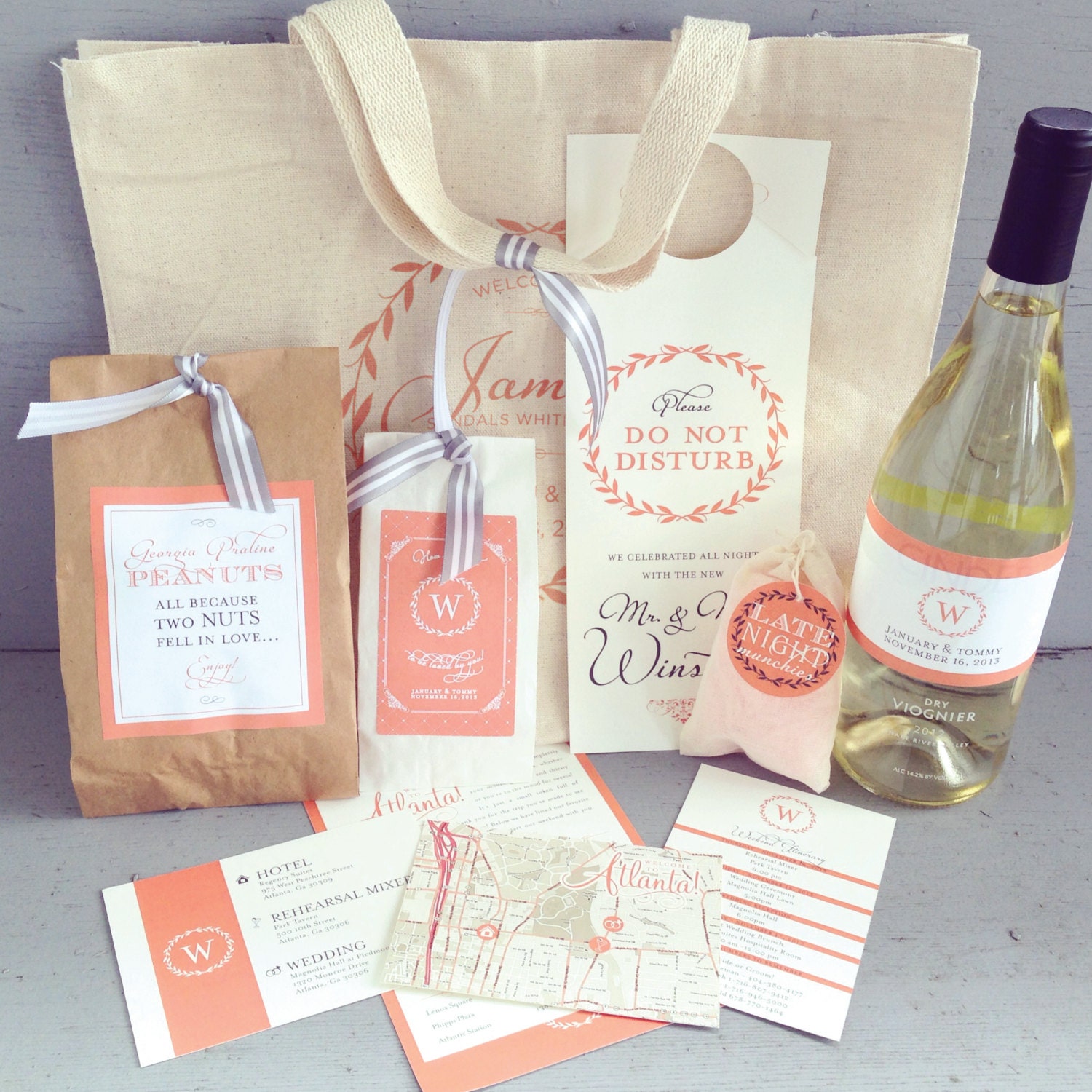 Our welcome bag in canvas is a beautiful way to spoil your wedding guests. Completely customizable to go with your wedding, the contents and high quality canvas bags will be perfect with some of your own favorite local items for your guests.
Our paper welcome bag is not only an economical, but will have the same contents as that in the canvas print welcome bag.
We have six styles to choose from, each fully customizable should you have any ideas of your own. Don't be a stranger and shoot Janice an e-mail with anything you can think of, or visit our website to place your order for these gorgeous bags!